...it contains dry gin,
Campari
and Italian vermouth (
of the sweet variety
). There's no rum in the Negroni. No brandy. No tequila. No smoke. No foams. There's no such thing as a Rum Negroni. Nor a Brandy Negroni, Bourbon Negroni or Tequila Negroni. These drinks have their own names, their own place in history, and they don't need to piggy-back on the popularity of the Negroni to gain recognition...
The beauty of the Negroni is in its simple structure and complex flavour. Take your choice of dry gin of which we have an abundance to choose from, Campari and vermouth, I recommend
Gancia Rosso
,
Cinzano Rosso
,
Cocchi Vermouth di Torino
or other bottlings of this ilk.
What I wouldn't reach for, as many seem eager to, is
Carpano Antica Formula
. An outstanding product of that there is no doubt, but it's too bold for this cocktail, it's as if there's a clash of flavour with the herbal notes becoming too pronounced and the sweetness being off. I feel you're best saving
Antica
for brown & bittered drinks such as the Manhattan or Harvard. Should you insist on utilising a vermouth by the Carpano company then
Punt e Mes
is more than capable of doing the trick, it's enhanced bitterness stretches out the flavours found in the Negroni bringing the subtle sweetness in Campari to the fore.
I've been known to draw comparisons between my younger self and the over-use of Antica Formula. In school I was adorable to all I encountered (
look at that pic, you can't say I wasn't
), much like Antica Formula is adored by the cocktail cognoscenti, but we are both quite the character and aren't suited to all occasions.
Picture a young version of me as Antica Formula and my chemistry class as a Negroni; the results won't be what you desired should you combine the two. Lots of potential but generally a letdown and an irritant to those around. A pain in the arse if you must. I didn't belong there, I needed to be in surroundings where my character would stand out for the right reasons. For young me, see Physical Education, for Antica Formula, see the Palmetto. Bold characters need bold surroundings. I digress...
There's more than enough information in the public domain telling the story of this drink that I don't really need to add my tuppence worth but I will give you a couple of pointers for essential reading should you wish to dig deeper.
Luca Picchi has devoted much of his life to this cocktail and his excellent book
'Sulle Tracce Del Conte
' focuses on the life of Count Camillo Negroni and the beverage widely believed to have been named after him. It's currently only available in Italian though I understand it has been transcribed in english with a view to being released in the near future. I'd suggest picking up a copy of both books particularly if you're an avid book collector like myself.
On the interweb
Gary Regan
wrote a short piece for
The San Francisco Chronicle
, '
Negroni history lesson ends in a glass
', whilst
Naren Young
penned an excellent article,
'The Negroni Files
', in 2011 for
Imbibe
. Both worth dedicating a few minutes to.
For an alternative view on its inception there's an entertaining thread on
The Chanticleer Society forum
centred around one Noel Negroni and his belief.
Were you looking for my opinion, I side with the 1919 Count Camillo story and will continue to do so until such time that Noel Negroni climbs down from his high
horse
and provides evidence to back up his claim.
Preparation
In its preparation there's what I call the lazy method; equal measures are poured over ice in a rocks glass, lightly stirred, then allowed to mellow as the ice melts. Being honest this is how I'll typically make it at home after a big meal, a slow-burner, one to linger over. Whilst tending bar I'll go to a bit more effort, generally stirring the ingredients in a mixing glass then straining over fresh cubes or an ice ball (
see picture
), and on occasion serve it straight up (
served without ice in a cocktail glass
) should it be preferable. As always personal preference is king and I'm not going to argue semantics. On this anyway...
Garnish
To finish the traditional and most common garnish is orange zest or a slice of orange though when I visited Italy lemon seemed to be just as popular. It may be a question of seasonality or availability but some do prefer the lighter aromatics that lemon offers. Believe it or not I've noted many squabbles on forums, Twitter and Facebook regarding the garnish so for the sake of diplomacy I'd suggest the double zest. Should you not be able to control the squabbling bring some grapefruit zest to the party and suggest that instead. No really, try it, it works wonders.
I tend to take the garnish one step further and match it with the botanicals found in the gin. In the picture above I used
Adnam's Copper House
so finished with orange peel (
sweet orange peel being present in Adnam's
), were it
Bombay Dry
I'd use lemon (
as is used in the gin
), or
Beefeater 24
I'll take that grapefruit back off you (
present in the 24
). For what it's worth, I use this same thought process when garnishing the Martini and other such-like drinks as I believe it makes for an effective way to add another dimension to your cocktails.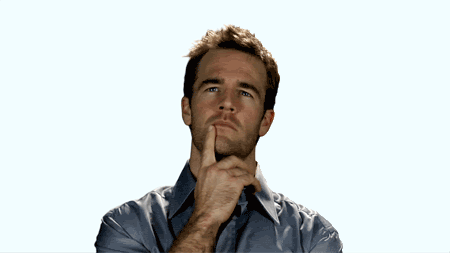 What's in a name?
As I touched on before the Negroni's popularity and somewhat cult-like status has brought to our attention a number of variants which takes me onto the purpose of this article.
Those who know me know one of my pet-hates is turning specific drinks into categories of sorts. The Martini, Manhattan, Daiquiri, Mojito and Negroni are just five which are regularly found on drinks listings pre-fixed with an *insert-name* moniker. I completely understand the simple point-of-reference and marketing reasons why some feel the need to list drinks in this way but I really don't think it's necessary. A debate for a later time I think.
Has anyone ever taken the time to tell you, or have you ever felt the need to enquire about, the origins of their Sparkling Negroni -
"Erm, I just added sparkling wine to the classic Negroni," -
I'm going to assume not but when it comes to the Sbagliato (
spal-yacht-oh
), I've been asked the question many times and recited it on a number of occasions as well. A cocktail has so much more substance and character when it has its own etymology, the Negroni being a good example, and its brethren also deserve to be recognised in their own right...
Negroni Sbagliato (

Prosecco

-

between 1972-73

)
"Our friend Maurizio Stochetto and his family have perhaps the most famous and certainly the best cocktail bar in all of Milano, Italy, Bar Basso. They also have some original drinks that warrant repeat visits. One of these is a twist on the old favorite, The Negroni. While making a Negroni for a customer one night, a barista at Bar Basso grabbed the spumante bottle instead if the gin by mistake (hence sbagliato) and history was made. Because sharing feels so right for the 90s, we offer you the original receipt for a Negroni Sbalgiato, courtesy of the world famous Bar Basso!"

60ml / 2oz Spumante
30ml / 1oz sweet vermouth
30ml / 1oz Campari
1 slice orange for garnish

Stir well over ice in a balloon-size wine glass.
The Old Pal first shows up in the 1922 edition of

'Harry's ABC of Cocktails

' but, oddly, in 1927 Arthur Moss credits the drink to one 'Sparrow' Robertson, Sporting Editor of the

'New York Tribune

', in the appendix of Harry McElhone's

'Barflies and Cocktails

'. It also appears in the first edition of the

'Savoy Cocktail Book'

in 1930 so seems to be a relevant drink of its time. Admittedly I need to dig a little deeper with this beverage to offer insight similar to Ted Haigh and Gary Regan as below, though it's accepted there's no known reference that pre-dates 1922.

30ml / 1oz Canadian whiskey
30ml / 1oz dry vermouth
30ml / 1oz Campari
1 orange zest for garnish

Stir all ingredients with cubed ice in a mixing glass, strain into a chilled cocktail glass then add the garnish.
Boulevardier (

Bourbon

-

1927

)
"As the crocuses bloom and spring emerges, thoughts turn invariably to rebirth. In honor of such fancies, it seems appropriate to choose a cocktail from the years of national Prohibition.

"Dr. Cocktail,"

you ask,

"don't you mean the repeal of Prohibition… rebirth and all?"

Well, no. Before Prohibition, the cocktail had become something of a stuffed bird in a dusty cage. Ironically, the Volstead Act helped revive the American cocktail - it was handy to disguise otherwise unpotable hooch with preferable flavors and a pretty name. But Prohibition had also sent thousands of bartenders into a tailspin. Most had to find other work, since their profession had been summarily yanked from beneath them. An adventurous few expatriated themselves to Europe and made a name shepherding nascent Old World barmen through the craggy fields of cocktail creation. New Yorker Harry McElhone was among the first to go. Robust, jolly, cigar-chomping Harry once helmed the bar at the Plaza Hotel in New York. By the time America went dry Harry had relocated, first to Ciro's in London, then to its branch in Deauville, France, and finally to Paris with his own place, Harry's New York Bar. There and in other American bars, he and other Yanks served the expected pre-Prohibition cocktails as well as new drinks - created with European ingredients never imagined back home and mixed with a lively continental ingenuity. One amply palatable drink of that milieu, The Boulevardier, appeared in Harry's 1927 bar guide,

'Barflies and Cocktails

'. It was the signature drink of Erskine Gwynne, expatriate writer, socialite and nephew of railroad tycoon Alfred Vanderbilt. Gwynne edited a monthly magazine, a sort of Parisian New Yorker, named The Boulevardier.

Obviously, this is a Negroni with bourbon in lieu of gin. The Negroni, however, would not see print for another 20 years, and Americans had never heard of Campari in 1927."

30ml / 1oz Bourbon whiskey
30ml / 1oz sweet vermouth
30ml / 1oz Campari
1 orange zest for garnish

Stir all ingredients with cubed ice in a mixing glass, strain into a chilled cocktail glass then add the garnish.

"Rosita is a beautiful cocktail that was introduced to me by a fellow cocktail geek a couple of years ago. At the time, we were playing around with the versatility of Tequila, trying to come up with drinks that strayed from the margarita path. Rosita runs along Negroni lines, calling for Tequila, two styles of vermouth, Campari and one solitary dash of Angostura bitters. My right hand has to be physically restrained by my left hand when I make a Rosita. It's unaccustomed to adding just one dash of bitters to any drink.

My friend told me that he'd come across the recipe for Rosita in an article written by Terry Sullivan, a drinks writer of great renown who happens to be a personal friend of mine. We're good drinking partners, Sullivan and I. Bartenders have been known to pale at the sight of both of us gracing the same stretch of mahogany.

Sullivan couldn't remember writing about Rosita, let alone where he found the recipe, so I let the matter drop until about three months ago when I made the drink as an aperitif for a few friends over at my place for dinner. Asked about the origins of the drink, I had to admit I didn't have a clue, but I promised to contact Sullivan again. Sometimes these things come back to us, right? An e-mail to Sullivan resulted in a phone call just two days later.



"I found the recipe in 'The Bartender's Bible,' "

he told me.



"The Bartender's Bible"

was my first book. It was published in 1991 and in time it became both my biggest success saleswise, and my biggest embarrassment to boot. It's not a bad book, per se, but I've learned so much more about cocktails during the past 16 years that when I look at some of the stuff I wrote back then, my cheeks flush with color. I didn't remember putting Rosita in

"The Bartender's Bible,"

but it's there all right. Where did I steal that one from, I wondered.

In the back of the closet in my guest room sits a pile of oversize envelopes filled with memorabilia from different periods in my life. One of them is marked

"Bartender's Bible."

There are three cocktail books in the envelope, the tomes I consulted when writing my first book. Rosita came from a 1988 edition of

"Mr. Boston Official Bartender's Guide"

- sans the dash of bitters, which I added. I added a tad more Tequila, too, but why I stopped at only one dash of bitters mystified me. I experimented with the formula a little recently, and it turns out that one dash is all it takes. I deduce, therefore, that back in 1990, when I was compiling

"The Bartender's Bible,"

I must have actually tested the recipe for Rosita. Wonders never cease."

45 ml / 1.5 oz blanco tequila
30 ml / 1 oz Campari
15 ml / 0.5 oz sweet vermouth
15 ml / 0.5 oz dry vermouth
1 dash Angostura bitters
1 lemon twist for garnish

Pour all the ingredients into an old-fashioned glass filled with crushed ice. Stir briefly and add the garnish.
Little is known about the provenance of this drink though it would definitely appear to derive from Italy as any referencing I could turn up comes from there, and the only time I can recall seeing it in a bar was when I visited Venice at the tail end of 2011. I suspect it's a recent creation though I'm hoping some of our friends in Italy, or someone that reads this, may be able to offer some insight.

30ml / 1oz White rum
30ml / 1oz sweet vermouth
30ml / 1oz Campari
1 orange slice for garnish

Pour all the ingredients into an old-fashioned glass filled with cubed ice. Stir briefly and add the garnish.
Much like the Bencini I've not yet turned up where it originates though the little I have found points to Italy again, we may well find that there's little-to-no-significance of these last two drinks. What cannot be disputed is that it's undoubtedly a derivative of the Negroni but most importantly, it is uniquely named and the ratios tweaked to ensure the brandy isn't lost amongst its fellow ingredients.

50ml / 2oz Brandy
30ml / 1oz sweet vermouth
15ml / 0.5oz Campari
1 cherry for garnish

Stir all ingredients with cubed ice in a mixing glass, strain into a chilled cocktail glass then add the garnish.
And we also have other recipes of note such as the
Camparinette
which first appears in
'Boothby's World Drinks'
in 1934 (
2 parts gin to one part each of sweet vermouth and Campari
), the
Cardinale
believed to have originated in the Excelsior Hotel in Rome or Harry's Bar in Venice [
citation needed
] sometime in the 1930s (
1 part gin, 1 part dry vermouth and 1 part Campari
), the
Cardinal
[
citation needed
] (
3 parts gin, 1 part dry vermouth and 1 part Campari
),
The Right Hand
by Michael McIlroy of Milk & Honey New York in 2007 (
2oz aged rum, 1oz sweet vermouth, 1oz Campari and 2 dashes Xocolatl Mole Bitters
), and the
White Negroni
created by Wayne Collins in 2002 for his friend Nick Blacknell (
2oz Plymouth, 1oz Lillet Blanc and 0.75oz Suze
)...
It seems only right that these drinks have their own piece of history and don't live in the shadow of the Negroni, the same would go for any other variant you may have constructed that follows this drink style. If you have a recipe please feel free to share, and if anyone can shed some light on the Bencini or Capri that would also be appreciated.
Sláinte!
-----



Adam Elmegirab


Bar Consultant / Compounder
Evo-lution / Dr. Adam Elmegirab's Bitters



E-mail:

adam.elmegirab@evo-lution.org


Web:

www.evo-lution.org / www.bokersbitters.co.uk


Facebook:

Adam Elmegirab / Evo-lution Bar Consultancy / Dr. Adam Elmegirab's Bitters


Twitter:

@AdamsBitters